The summer has besides high temperatures, provided lots of sim racing. To bring you all up to speed on our performances on the track, here comes an overview of the summer of 2022 at Burst Esport.
Endurance Eracing World Championship
Firstly we kick off with the fourth round of EEWC, where we have enjoyed great success with both our DPi and LMP2 machinery. Therefore, we arrived at the iconic Autódromo José Carlos Pace, better known as Interlagos, for yet another 12-hour race.
Here Michi Hoyer and Damian Skowron continued our strong qualifying form by putting both cars on pole position. Despite some obstacles on the way, it ended as it started with both cars in first position at the chequered flag, after some phenomenal drives, including a comeback from a lap down for the DPi car.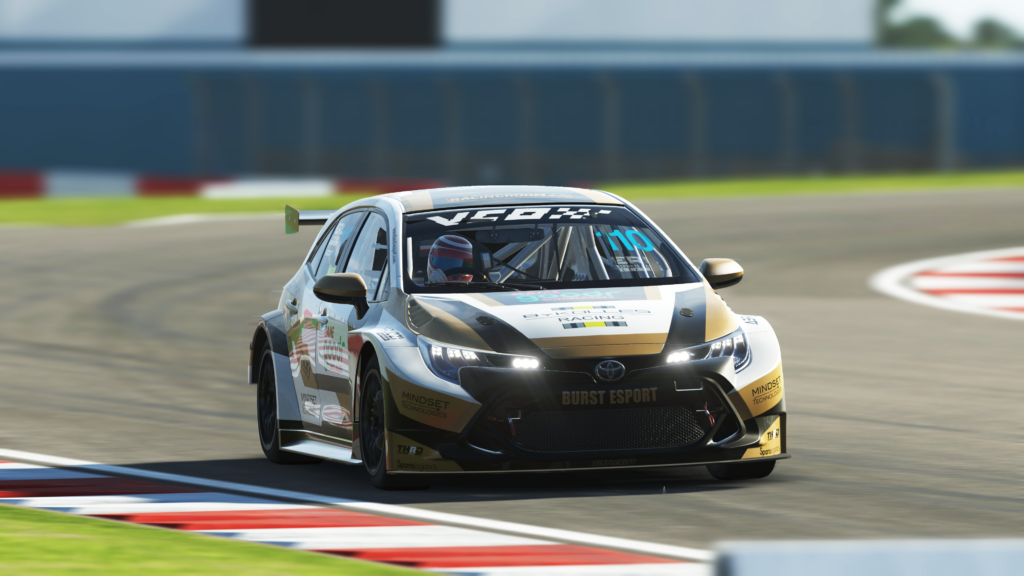 ERL Summer Cup by VCO Esports
During the spring, VCO Esports hosted the Esport Racing League where all big sim racing and manufacturer teams compete across iRacing, rFactor 2 and Assetto Corsa Competizione – and they repeated that in the summer. In round three of the Summer Cup, Ervedo Raiss, Kazuki Oomishima and Jernej were looking to get into the quarter-finals, but in the final heat, Jernej got spun off and sent down the order, which meant we weren't able to progress to the closing stages.
Last time around, it was time for the ERL Summer Cup Masters on rFactor 2 – a platform in which we have achieved great success since our expansion at the start of 2020. However, it wasn't the best of days in the Toyota Corolla BTCC car, and sadly neither got through to the quarterfinals. Our Japanese iRacing specialist Kazuki did however start the final heat from second place and showcased the good development and adaptability he possesses.

STAY TUNED FOR PART TWO