Eindhoven – The Netherlands, Aarhus – Denmark 27 April 2022 – Nextview Consulting, the European leading Boutique Salesforce Partner will step into the world of esports and will become the main sponsor and partner of award winning simracing team Burst Esport from Denmark with leading drivers from Europe.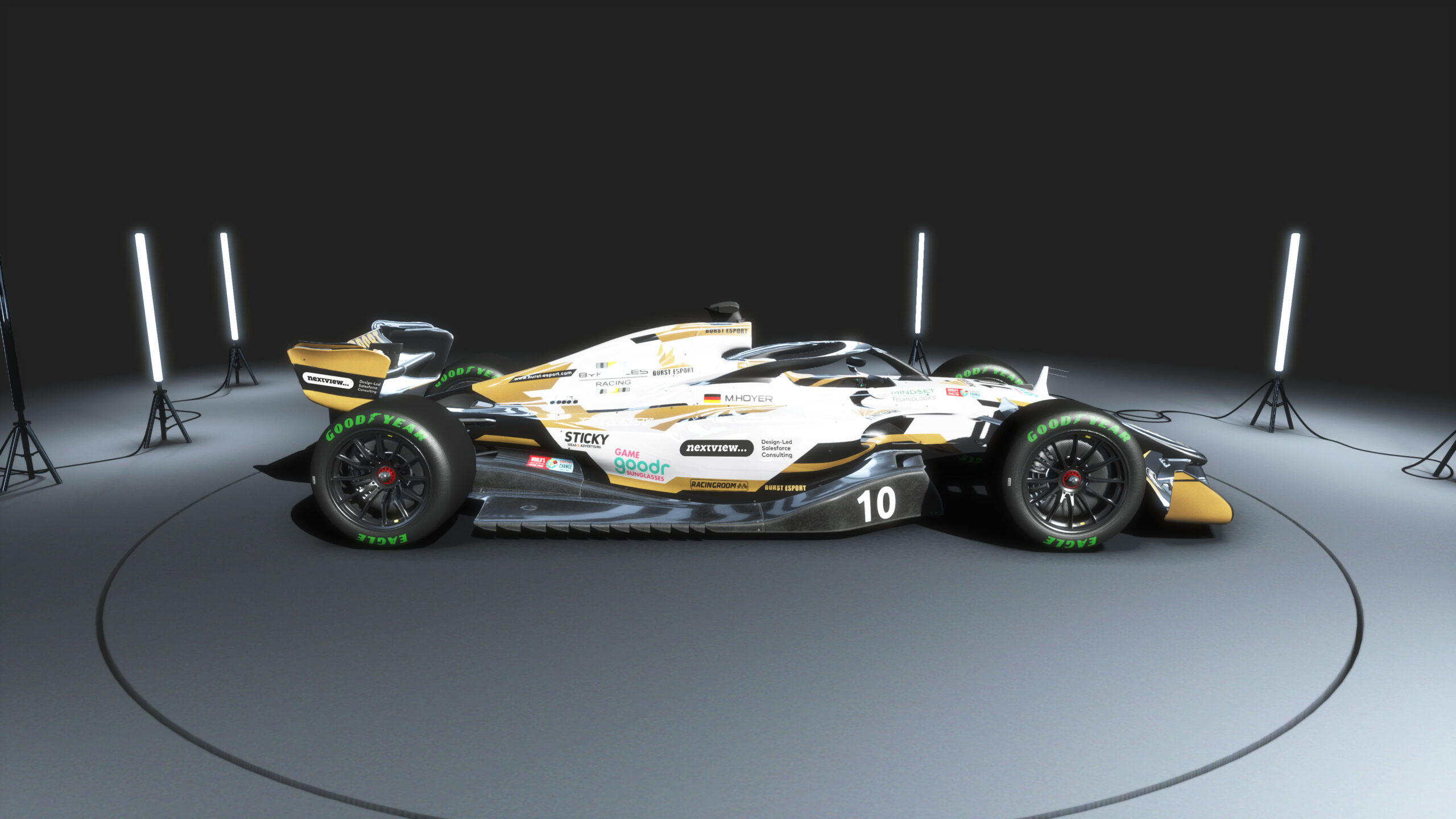 Last weekend during the first edition of the Gamebox Festival, Nextview Consulting announced their partnership with Burst Esport on stage. Gamebox Festival is Denmark's biggest gaming event, which has filled 30,000 m2 in MCH Messecenter Herning.
First steps in simracing

Huub Waterval, CEO & Founder at Nextview Consulting is thrilled that Nextview will be the new main sponsor of Burst Esport.
"You can compare Nextview to a Formula One team that is accelerating and growing fast. The world of Esports is growing rapidly and for us this is the moment to step into one of the leading sim racing teams in the world. As Salesforce recently joined the F1 as sustainability partner, sim racing is a logical step for Nextview as a certified B-corp. Furthermore we will create an entire sim racing experience in all our Design Thinking Centers for our employees, customers and our partner Salesforce."
Become world's best sim racing team and stay at the top
Fanny Posselt, CEO & Co-Owner at Burst Esport.
"We are very excited to welcome Nextview as one of our biggest sponsors and partners. Our mission is to be the world's bestsimracing team both sporting wise and commercially. After just two years in sim racing, we achieved the sporting part. With the partnership of Nextview we will be able to keep and attract talent to the team and are in a strong position to stay among the best sim racing teams in the world in the years to come. Though the ambition is not only to drive fast, but also to make a fast social difference!".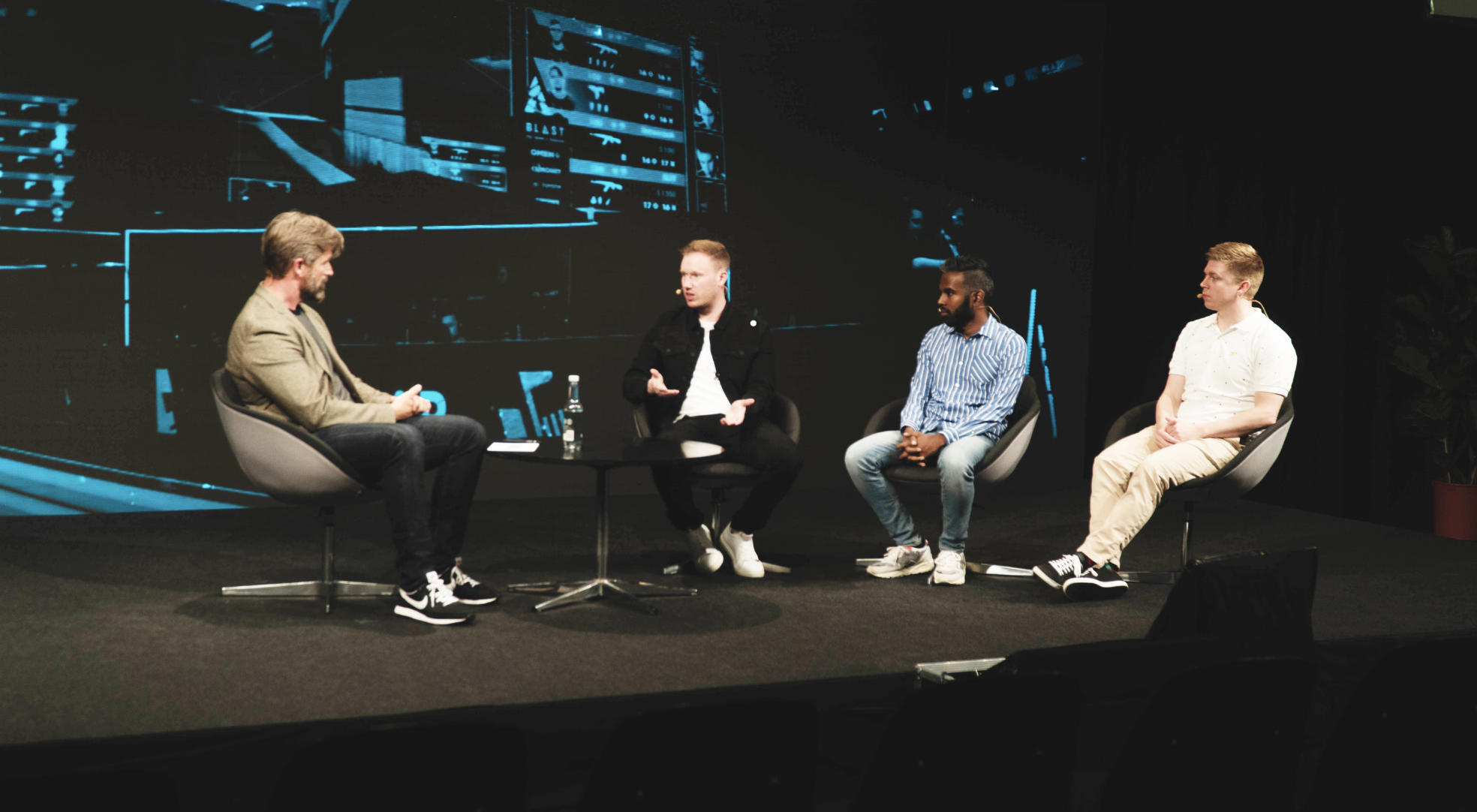 Nextview was founded in 2009 and is currently one of the top Salesforce Boutiques in Europe, both in size and in partner status. The company has received numerous awards for quality, impact and growth capacity and serves many well known clients like Polestar and Hornbach. As a certified B Corporation Nextview strives for growth, but also generates a positive impact on people and the planet.
About Nextview Consulting
Nextview Consulting is a leading European, independent Salesforce Boutique Partner. Founded in 2009, Nextview helps its customers with digital transformation by combining customer experience and Design Thinking methodologies. Nextview is a trusted partner for various ambitious and fast-growing international corporates, PE backed companies or family businesses. Nextview has Design Thinking Centers in Amsterdam, Eindhoven and Frankfurt (open '22). The company has over 150 employees and has been recognized as a Best Workplace by Great Place To Work for the past five years. Nextview is driven by its mission 'Creating a positive impact by being an awesome company that inspires' and is also an active certified B Corp and part of the UN Global Compact.
About Burst Esport
Burst Esport is a privately owned sim racing team based in Aarhus, Denmark. It was founded in January 2018 with the ambition of being the best both on and off track.
Burst Esport has quickly established itself among the best SimRacing teams in the world & have already been 2-times driver and constructor World Champions in Formula SimRacing – The main official rFactor2 Open-Wheel championship. In the Formula SimRacing World Championships Burst Esport also scored a new record for the biggest race winning margin among other great results. Along the Formula SimRacing World Championship Titles Burst Esport also showed multiclass and multiplatform success by coming P2 in 2020 iRacing 24 Hours of Le Mans & with ByKolles Racing finishing P2 in 2020 and P3 in the 2021/22 version of the Le Mans Virtual Series, which is arguably the biggest SimRacing series in the world – the Le Mans Virtual Series has attracted 81 million fans, according to research and insights provider YouGov Sport.
Off track they are CSR-partner to the World´s most traveled Hotdog stand supporting neglected kids globally.
For more information:
Visit nextviewconsulting.com and Burst-esport.com
https://nextviewconsulting.com/trending/nextview-consulting-and-burst-esport-team-launch-new-chapter-partnership-simracing