Back in March, we announced our expansion to the Assetto Corsa Competizione platform, and recently, we competed at The SimGrid x VCO World Cup where the 12 hours of Kyalami marked the start of our journey!
With two cars on the grid we started from 27th and 31st position, but thanks to our very talented team, we fought our way up the field throughout the race.
The Bentley of James Parker, Jan Willem van Ommen, Michael Kundakcioglu, and Mike Nobel worked their way through changing weather conditions and a very competitive field to climb twenty-two places to finish inside the top 5.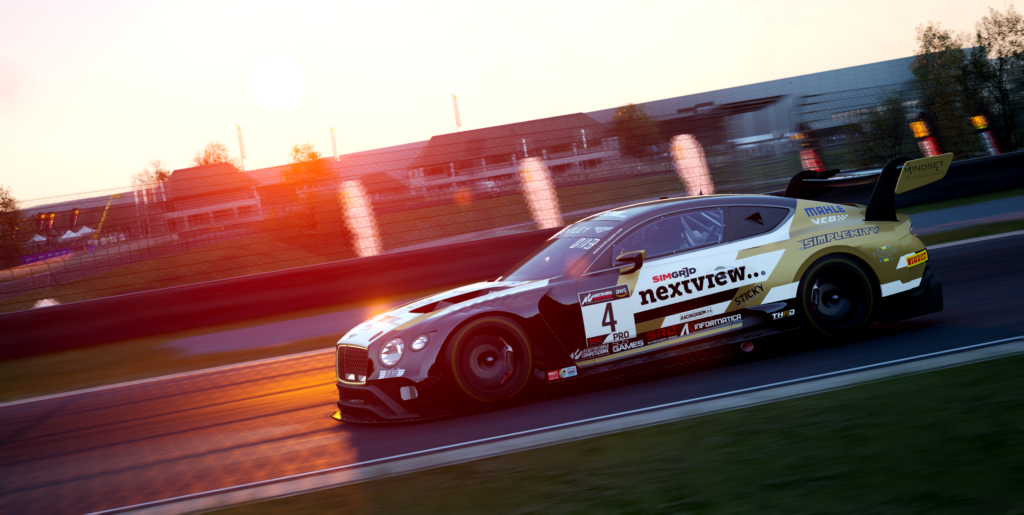 Our Audi line-up of Killian Ryan-Meenan, Andre Franke, and Philippe Simard had a more unfortunate day at the office where damage to the car, prevented them from seeing the chequered flag.
Despite the outcome and being forced to make an unscheduled pitstop at the early part of the race, they show their speed by going from 43rd to 21st position, before retirement.
A very solid debut to our journey on ACC, and we can't wait to be back with more racing soon!